7 Tips Your Insurance Agent or Company Hopes You NEVER Read!
Hi my name is John Foxworthy and I own and operate Pacific Insurance Independent Agency in Tucson, AZ. After 23 years as a captive agent with Allstate, I became an Independent Agency owner in 2013. The property and casualty insurance industry (car and home insurance) has seen big changes in the last 10 years. It seems wherever you look on tv, radio, print mail, newspapers, periodicals, scoreboards, bus benches and gas pumps – an insurance company is saying they can save you hundreds if you switch to them.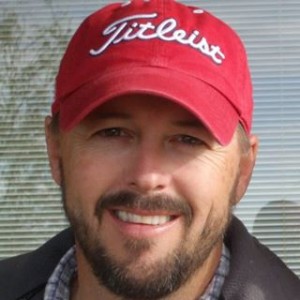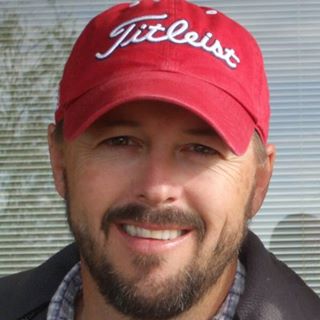 In this article I will reveal 7 Tips Your Insurance Agent or Company Hopes You NEVER Read! I hope it serves to give you a laser-like focus to seek out an independent agent and cut through all the hype.
Insurance Tip #1 They Hope You NEVER Read:
Reclaim Your Independence and Freedom of Choice
Use an independent agent to do all the heavy lifting – they are not selling just one product or company. You must demand to see the best rates and options and your independent agent has that unique access, whereas, direct writers like Geico or captive agents for Farmers, etc only have one place to get one set of rates. Take it or leave it is the new motto for many insurance companies. Your independent agent knows you personally and can help prevent you from making an insurance blunder. The independent agent works for FREE until you secure a policy.
Insurance Tip #2 They Hope You NEVER Read:
Don't "Cheapskate" Your Family's Protection
It's not all about price! Truly no one really wants the lowest cost with the least value! However, every day customers are looking to find ways to save money on home and auto insurance and many default to the lowest price without really knowing what coverage they just purchased to protect their family, home and cars. I am sure we have all cut corners to save money by buying a "cheaper product" but you don't want to do this with insurance. Hire a professional to get the job done right the first time. Just be sure that your insurance professional has multiple options for you!
Insurance Tip #3 They Hope You NEVER Read:

 
Best Rates are NOT Driving Record Related!
The biggest discount you will receive on your auto and home insurance has nothing to do with your driving record or claims! The biggest discounts to insurance rates are financially responsibility or credit. Insurers point to predictive modeling (predicting future losses) to determine the likelihood that you will turn in a claim. Their research shows that higher credit score households submit fewer and less severe claims. So if your credit has substantially improved within the last few years it's time to re-shop your auto and home! You may have been stuck in a poor credit tier, your financial status improved, but your insurance company may have kept you in the old higher rate plan?
Insurance Tip #4 They Hope You NEVER Read:
Lock-In Your Rates Every Year
Your independent agent can save you money by offering an ANNUAL auto policy.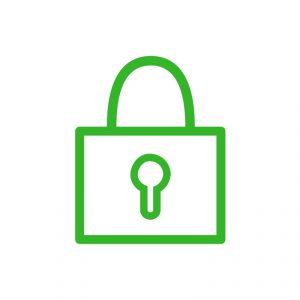 Most captive agent insurance companies offer only a 6-month auto insurance policy. Why? Because it affords them the opportunity to raise rates every 6 months instead of waiting a year to raise your rates for tickets, accidents or just state rate hikes. GET an ANNUAL car insurance policy! Most annual policies offered by independent insurance agents include a PAY-IN-FULL discount! So you get to lock your rates in for 1 year and they give you up to another 20% discount if you pay in full for the year!
This alone can save you money, prevent back to back rate increases and cut down on all the bills!
Insurance Tip #5 They Hope You NEVER Read:
Line Your Pockets Not The Investors
The independent agent has access to A++ rated regional carriers that may not have the claims exposure as State Farm, Allstate, Farmers and others. These big box companies often have homes and cars insured in states and areas where they are more prone to floods, wildfires, tornadoes, hurricanes and natural disasters! Many regional carriers have stayed away from these areas and their loss ratios are much better. These carriers often offer very aggressive savings to those states like Arizona. While many stock owned companies are being squeezed for profits to pay shareholders, the mutual and regional companies are rewarding policyholders vs the investors.
Insurance Tip #6 They Hope You NEVER Read:
Paying Cadillac Rates & Driving A Yaris
Most of the policies that I review on a daily basis for new customers are not receiving maximum protection with proper home and auto endorsements. In other words, people are paying too much for less protection or they could be insuring with Pacific Agency for about the same but realizing MUCH BETTER coverage. Many of the auto and home policies we review are anemic. They have outdated coverage, lack of new coverage available to them or worse yet – their current captive or TV insurance company has actually REDUCED the coverage in the form of a gigantic deductible or a depreciation schedule (not replacement cost – which you should have) for big ticket items like ROOFS!
Insurance Tip #7 They Hope You NEVER Read:
It's Easy to Get Your Money Back – All of It!
"Researching and switching to a better insurance plan is a pain-in-the-butt!"  Not TRUE! If you supply just some basic info then a pro Pacific broker does nearly all the work. After you determine with your independent agent the best savings and protection package, they will coordinate cancelling your old policies, updating and notifying your lender or mortgage co and triggering a refund from the old insurance company to you directly. (and 99% of the time your fees are pro-rated back to you to the day without penalty!)
In closing, we all have a limited amount of time and who wants to spend it shopping for insurance? Well, I guess we do as independent insurance agents! So let us do the shopping and researching to save you money, time, aggravation and give you peace of mind knowing you didn't leave any stones unturned when it comes to finding the best auto, home, umbrella, life and business insurance. Be sure to check out our 100 plus recent customer reviews – They tell the story better than we can!