Home Insurance Secret – If You Only Knew Better?
Home Insurance Secret – If You Only Knew Better?
**WARNING – Don't read this blog on home insurance rates and protection – unless you like to buy less protection for more money.**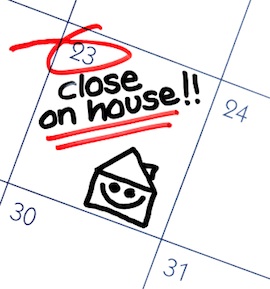 We've been protecting families in Arizona with "proper" home insurance for nearly 30 years. We've done it as captive agents – this is when we represented only one company.
Now We're Doing It The Independent Way!
**Many insurance companies are excellent, however, in the last few years things have improved for some and others have changed for the worse – The point is that you can do better – but only if you are aware.**
Let me give you an example – here is a video of a newly listed home for sale in Tucson. I have checked the Tucson home insurance rates for this particular home and they range from $400 annual to nearly $1500 – for the same replacement cost and deductible.
What if I told you that the $500 home insurance policy offers better protection, broader coverage and features than nearly every other policy regardless of price, including the $1500 policy?  It's TRUE – however, every day a new owner closes on a home or refinances a mortgage only to have not received the best policy! How does that happen?!! Because they didn't know better – they checked one or two places and didn't have a professional looking out for them! And, everyday a homeowner buys THE CHEAPEST priced home policy with the least benefits and protection – only to be discovered at the worst time – claim time.
Often, You Can Do Better if You Only Knew?
"Knew What?" you may ask. Let me provide you with an example. You just bought a brand new car! You searched for the best deal, got the color you wanted and a cool set of wheels for $20,000. Would you be concerned or irritated if you I could get you the same car with tvs in the headrest, Bluetooth wireless, 20 inch wheels and upgraded stereo for nearly the same price or perhaps less. Heck Yes!
Yet everyday people search the internet for home insurance, call 1-800 #'s, call the offices of the funniest or most memorable insurance mascot to get "prices". Often they speak with someone in another state, limited experience and sometimes these folks are not even insurance licensed. Many successful and smart people are handing their home insurance risk management off to someone who may not even own a home and certainly does not have the life experience to make sure you are properly protected. There are many more options available to you if you KNOW who to contact!
Here's the Home Insurance Fix! Hire an Independent Professional – It's FREE – Why Wouldn't You?
You need to hire a independent professional to check "ALL" of your home insurance options! To be sure the least expensive home insurance is not always the best home insurance.
Here's What You Should Be Focusing On When You Are Buying Home Insurance:
Independent Agent Representing at a minimum 7 A-rated AM Best Carriers
FEATURES and BENEFITS – Does this home insurance include more and how can I benefit should I experience a claim? Waterbackup, ID theft, higher limits
Local
Insurance Licensed
Accessibility and Communication – mobile, in office, text, online, snail mail – how do you prefer to communicate with the agency and carrier?
Willing to speak to you about potential risks – swimming pool, jewelry theft, depreciated roof schedules, water backup, dogs, condition of home.
FAST yet thorough review of coverage
Caring
100% Satisfaction Guarantee and Offer to Refund Any Unused Premiums
At Pacific Insurance Agency we believe everyone deserves the best options available for insurance. Get started here to find better home insurance options today. Even if you are buying a home or looking for rates in another state please contact us as we are connected to great independent agents across the USA. Just ask!