John Foxworthy – Agency Principal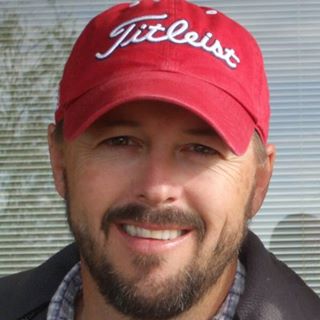 John became an agency owner with Pacific Insurance in 2012 after 23 years with Allstate Insurance as an agent and agency manager. In an effort to be a trusted advisor with multiple insurance options John partnered with Pacific to become an independent agent/broker. "Customer's needs are continually changing and to be able to offer the best protection and pricing you need access to multiple top A rated insurance companies. For this reason, I switched from a captive agent to an independent agent. Instead, of just 1 option we now offer dozens." Seldom is John without a baseball cap – he wants all of his customers and friends to feel relaxed and at ease – even when purchasing insurance!
John is married to Donna and they have 4 children. Donna is a computer and math teacher to 7th and 8th graders at Desert Christian Middle School.
They enjoy travel, swimming, weight training, golf, sitting on the patio with friends and of course The Arizona Wildcats!
Edward (Ned) Ingram – Agency Principal
Ned became an agency owner with Pacific in 2007 after 13 years with Farm Bureau as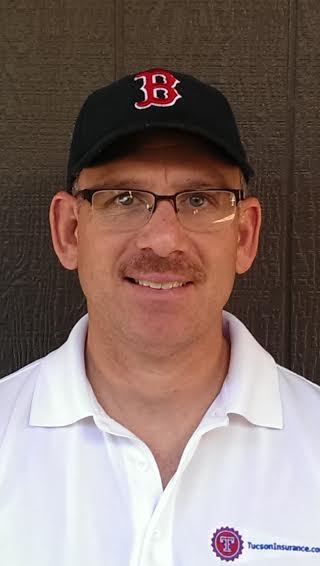 an agent and sales manager. Ned is married to Lorena and they have 3 children. When Ned is not doing insurance he can be found dunking and out-running the teenagers on the basketball court! He makes a mean spicy Italian sausage pasta dish and he can fix just about anything around the home and garden. Lorena helped start and heads up the Pre-School program at Desert Christian Schools in Tucson.
Ned specializes in commercial lines, non-profits, and annuities.
Michael Vince – Agent
Michael was born in Ohio in 1979 and lived here until the age of three until his parents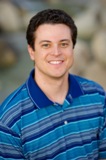 decided to relocate to Tucson, Arizona in 1982. A graduate in the Class of 1998 at Salpointe Catholic High School, Michael went on to the University of Arizona where he obtained a degree in General Biology in 2002. Go Cats! Michael decided to start his career in the year 2000 as a marketing assistant for a local captive insurance agency. This eventually led Michael to his new position with Farm Bureau as an Agent in 2003 where he grew his business until he decided to move to Pacific Insurance in early 2011. This great opportunity has led him to be able to offer more products and services to his clients!
In total, Michael has 12 plus years in the insurance business and continues to specialize in Health, Commercial, Life, Disability, Home and Auto policies. He is a family man with two boys and two dogs and enjoys coaching his kids basketball teams along with camping and traveling when he gets the chance. Michael currently also serves on a board for a local non-profit business group which trains and further develops business professionals. His main goal is to protect and serve his community and clients with honesty and integrity.
Randy Mitchell – Agent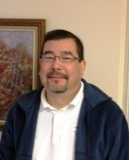 Randy began his insurance career in 1997 with Prudential Preferred Advisers. Joined American Express Financial Advisers in 2000 and then joined AIG Advisers in 2002. Randy was approached often for Property and Casualty insurance and became a Farm Bureau agent in 2005. In 2008 Randy became an agent to help build Pacific Insurance in Tucson. Licensed in General Securities, Life/Health and Property and Casualty.
Randy is married with 2 children. Randy is an excellent mechanic and can fix just about anything on a car or truck!
Abe W. Lai – Agent
Abe is our Director for Asian Pacific Americans Divisions. Although Abe was born in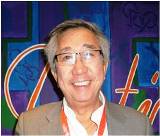 China he has been a Tucson native for the past 30 some years. He speaks Cantonese, Taizan and Mandarin Chinese. He knows Tucson and the people of Tucson. And it's important to him that he gets to know you too.
He and his wife, Marisol, of 36 years have raised their family in Tucson. The oldest son, Oscar, was a Peace Corp volunteer and is working in D.C. as an International Specialist of Latin America at the USFS. Their second son, Adrian, a graduate from the U.S. Naval Academy in Annapolis, is a US Navy Lieutenant teaching Naval Science at Northwestern University in Chicago.
He was the President of the Tucson Chinese Chamber of Commerce, served on the Executive board of the Tucson Pan Asian Community Alliance and Chinese Ying On Labor & Merchant Benevolent Association. He was the Community Chair for the 2010 US Census Tucson Asian Pacific Islander Complete Count Committee. He was on the Advisory Board on Asian American Affairs to the Governor of Arizona and the Immediate Past President of the OCA Tucson Chapter.
Abe, an Independent Insurance Broker at Tucson Insurance LLC, is providing Auto, Home, Commercial, Health and Life insurance services for all his clients, friends and families in Arizona. He is the Director of APA Insurance Programs at the Agency. Please contact him for all your insurance needs, and for a perfect experience which he will guarantee.
Lisa Atkinson –
Senior Customer Service Agent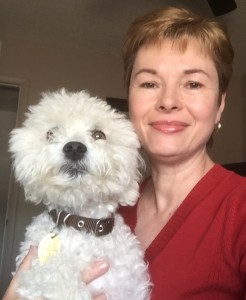 For Lisa, insurance and Arizona went hand in hand. She, her husband Russ and their son, moved from the mountains of West Virginia to Arizona cactus country in 1997.  After their move, one of the first orders of business was to obtain car insurance.  A local Allstate insurance agency offered Lisa a job on the spot.  She began her career at the front desk, taking payments and answering questions.  What she enjoyed the most was learning about the customers, their families and helping them to solve their insurance problems.  After almost twenty years in the insurance industry, that is still the thing that she enjoys the most.
Lisa moved from Allstate to an independent agency in 2006 and then accepted a new opportunity with Pacific in August 2015. While her focus is primarily commercial insurance, she is also experienced in all personal lines insurance, such as home, auto and motorcycle.
One of Lisa's favorite pastimes is traveling with her husband, checking out new places to visit in Arizona. She also enjoys cooking and spending time with her Mom, her grandson and PB, her dog.  She regularly devotes time in her community by engaging in a public ministry work.
Anissa Castano-Wojcicky –
Commercial and Personal Lines Customer Service Agent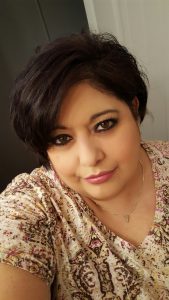 A Tucson native and graduate in the class of 1987 at Salpointe Catholic High School, Anissa began her insurance career in 1993 with Farmers Insurance. Anissa obtained her Property & Casualty and Life/Health producers licenses in 2002.
For a brief time in 2005-2006 Anissa tried her hand in the securities industry obtaining her Series 6 Securities license.
Realizing that her calling was in the insurance industry she worked at a few larger insurance brokerage/agencies. Until finding a home with Pacific Insurance. Anissa specializes in Commercial Insurance particularly in the Contractors industry. Anissa along with her husband Joe enjoy spending time with their many "fur-babies" and watching their favorite baseball and football teams.
Teagan Hassan
Personal Lines Customer Service Agent
Teagan was born and raised on the beautiful island of Kauai, Hawaii. She moved to Tucson in 2006 to start a new adventure in the continental U.S. along with family who also decided to make Tucson their home. Teagan started her customer service experience in the hospitality industry in 2004 and joined our team in the spring of 2018. She enjoys spending time with her family and friends and while being a true movie lover, she also spends time cooking and attempting new recipes.